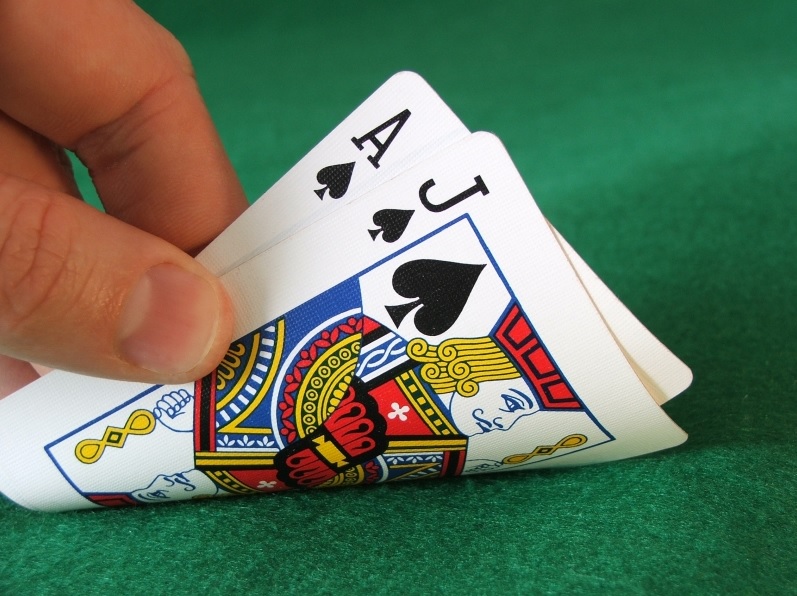 My annual summer vacation on the Vegas Strip is just a few weeks away. I tend to play a lot more blackjack when friends are in town. Leading into my gambling vacations, I like to brush up on certain games to make sure that I'm in peak form. Blackjack occupies most of the practice time.
Unlike most casino games, playing perfect blackjack (or close to it) takes skill and strategy. I've been using a blackjack training app to hone my basic strategy skills but that only helps so much. Even though I've been playing blackjack for years there are still moved that aren't intuitive.
Additionally, there are some casinos offer blackjack games than others. Knowing this information can help plan a trip and also make playing blackjack more fun.
I'm going to use this blog post today to remind myself of some useful blackjack information. Hopefully, this will help you too.
Play The Best Blackjack Games In Las Vegas
Playing the best blackjack games isn't always possible. Sometimes the location is more important than the rules on vacation. Sacre bleu!
Unfortunately, the best affordable blackjack games in certain Las Vegas casinos only pay 6:5 for a natural blackjack. These casinos might be a part of vacation for other reasons so it's useful to know where to try and play.
After a few drinks walking to another casino isn't always in the cards – especially when you're with other people. That said, knowing the best blackjack games in Las Vegas can help make plans for a trip.
There are quite a few good downtown Las Vegas blackjack games. We tend to visit El Cortez, The D and Downtown Grand which works out nicely since they have good blackjack games. The best affordable blackjack on the Vegas Strip also works nicely for this vacation.
We'll be staying at a Caesars Entertainment property and they often have at least a few good blackjack games. In fact, The Cromwell has lots of great gambling options and offers a few premium spirits as comps at the table. I tend to spend plenty of time here regardless of the game being played.
Practice Strategy
Using a blackjack training app is good to track how accurate your gameplay is. However, being reminded of certain unintuitive plays should increase your skill when playing blackjack. Last year I started trying to correct my blackjack game by one move. This year I'd like to remember something new.
Hit On Soft 18 When Dealer Has 9 or 10 Showing
I don't play perfect basic strategy and Ace-7 has always been a nemesis. Basic strategy says that a player should hit Ace-7 when the dealer has a 9 or 10 showing. This is a small winner over time and it definitely helped last year.
Most recreational blackjack players look at me like a freak when I make this move. When other players ask why I hit on soft 18's I just say that "it's what the app tells me to do." Nobody argues with the blackjack strategy app!
Hitting 12 When Dealer Has 2 or 3 Showing
Remembering to hit a 12 when the dealer shows a 2 isn't difficult. Remembering to hit a 12 when the dealer has a 3 showing is a bit more complicated.
Basic strategy can be confusing because it's correct to hit a 12 when the dealer has a 3 showing. Hitting a 13 when a dealer shows a 2 is incorrect. After a few drinks, this can be confusing. A few hours of practice and I think I have this ingrained in my head.
Split Aggressively
There are usually one or two hands that I play wrong for each type of situation in blackjack. I don't split often enough according to basic strategy. This is a useful reminder from an older basic strategy mistakes post:
"Players should be splitting 9's against all dealer upcards except 7, 10, and Ace. A pair of 7's should be split unless the dealer has an 8, 9, 10, or Ace showing. Newer players tend to shy away from splitting 7's against a 7."
I'm only about 90% accurate in these situations and it bothers me. Someday! Hopefully, these simple reminders help all of us improve future blackjack games.