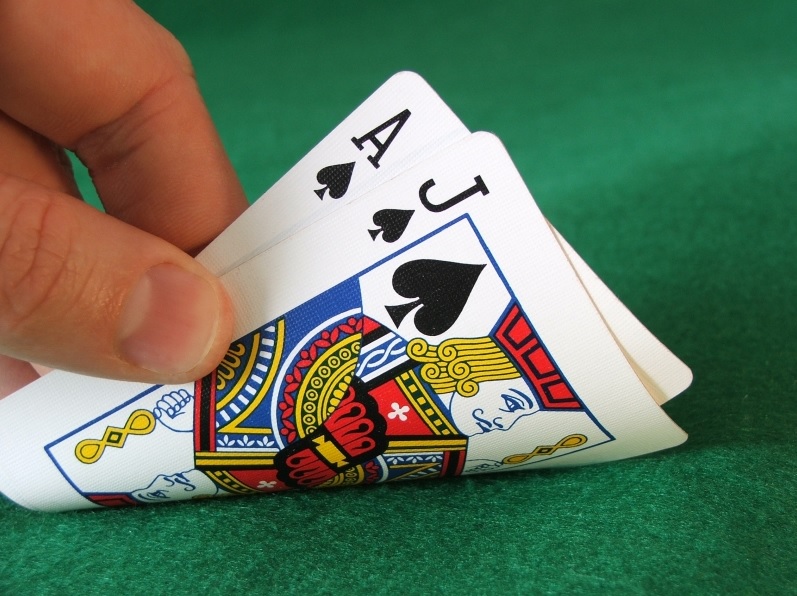 Blackjack players in Massachusetts really don't like 6:5 blackjack. Shortly after Encore Boston Harbor opened the company was hit with a lawsuit alleging that they cheated customers out of blackjack winnings. Now, there's a new class-action lawsuit against another casino in Massachusetts. There's now a lawsuit against MGM Springfield because of their 6:5 blackjack payouts.
Encore Boston Harbor Lawsuit
Less than one month after opening a customer sued Encore Boston Harbor for paying 6:5 instead of 3:2 when he was dealt a natural blackjack.
"The purpose of the lawsuit is to seek compensation for people that were playing at blackjack tables where they offered 6-5 odds and payouts instead of the 3-2 odds," said Joshua Garick the attorney for the person suing Wynn Resorts. He continued to say this is "required under Massachusetts laws." It's not.
A quick google search would have shown the lawyer that Massachusetts allows the 6:5 payout for a natural blackjack. We first told you to expect to see 6:5 blackjack in Massachusetts casinos in February 2018.
According to Mass Live, "the Massachusetts Gaming Commission investigation and Enforcement Bureau issued a memo July 18 explaining the two different Blackjack variations and it included photos of the odds written on the felt covering of the blackjack table itself."
MGM Springfield Lawsuit
Last year we shared payout details of the 54 blackjack games at MGM Springfield. The casino opened with a mixture of 3:2 blackjack games and 6:5 blackjack games. Well, in the year since we first posted this information someone decided to sue the casino.
For some reason, the lawyer is fining this suit after the ruling on the Encore Boston Harbor case. This waste of time alleges that MGM Springfield is cheating players from the proper winnings.
MGM Springfield spokesman Saverio Mancini told Mass Live that "we comply with all Massachusetts Gaming Commission regulations and feel confident that this lawsuit will be found to have no merit."
The Massachusetts Gaming Commission will evaluate the lawsuit and will comment about its validity soon.
Massachusetts Blackjack Rules
The Massachusetts Gaming Commission has blackjack rules published online for anyone to see. Here are details on the 6:5 blackjack games:
"For the 6 to 5 blackjack variation, after the cards have been removed from the automated shuffling device and cut, the dealer shall maintain one cut card to cover the bottom card of the deck or, if two decks are used, the stacked decks. If a gaming licensee elects to deal multiple rounds of play from a single deck or two decks, the dealer shall insert a second cut card at a position at least one-third of the way in from the back of the deck or decks. If a gaming licensee elects to deal only one round of play from a single deck, the gaming licensee shall rotate decks of cards with each round of play in accordance with the requirements of Section 2(d)."
The rules go on to say that 6:5 blackjack games must be dealt by hand (no continuous shuffle machines). Dealers must hit on a soft 17. These games don't allow players to surrender. Other rules can be a bit more flexible. For example, casinos have the option to allow or prohibit doubling down after splitting pairs.