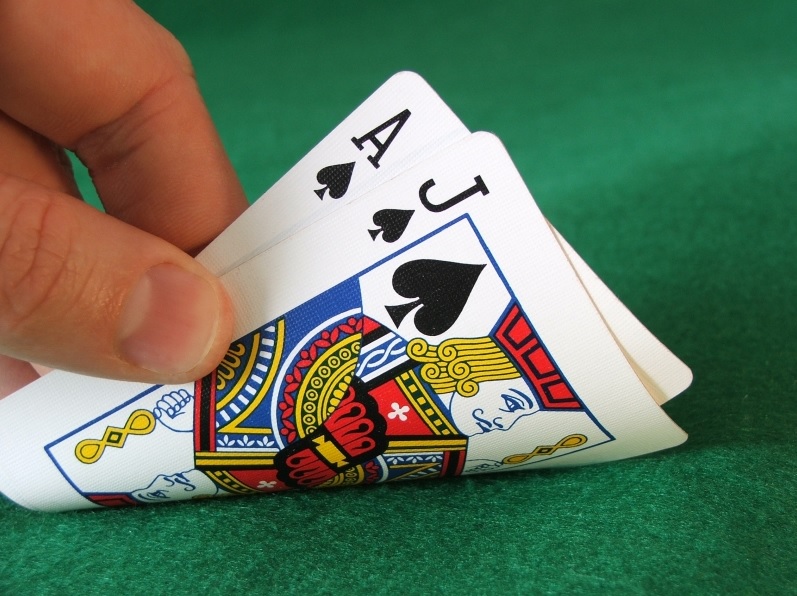 The majority of blackjack players aren't professionals or advanced players. When most people visit a casino and drop some money on the blackjack table, it's because they want to have fun. I resemble that remark to an extent.
Playing blackjack can be fun when at a table with friends and other fun people. Learning blackjack basic strategy allows recreational players to extend the good times. Over time, using the correct basic strategy should increase decrease the house edge for the casino. In turn, players should see more hands and keep the good times rolling.
Depending on my mood, I'll use a positive progressive system when playing blackjack. This simply means that I'll raise bets following each win. When there are multiple wins in a row, this can be a fruitful tactic.
Blackjack systems don't affect the house edge. We have a basic strategy and card counting to help with the house edge. Using a positive progression system is a way to build a bankroll using the casino's money. Of course, the money belongs to the player so that isn't entirely correct.
I use a similar positive progression strategy when I'm playing craps. It's not strange to hear me or a friend yell "UP A UNIT" to the dealer during a hot roll.
Blackjack Betting Systems
There are negative regression systems in blackjack. As you'd imagine, this the opposite kind of system from a positive progression system. Playing with a negative regression system is when a player raises the bet following each loss. I'd rather ride a hot streak than fight a cold streak.
Using a progressive blackjack system makes the game more fun for me even though it doesn't change the house edge. It's just a more fun experience and maybe a system will help you enjoy blackjack games even more.
Martingale – The Martingale is a regressive betting system. What you do is double your bet after each loss. For example, if you made a $5 bet and lose, your next bet would be $10. Lose that one and your next bet would be $20. The idea is that your first win will cover all of your losses, plus put you one (original) unit ahead.
Parlay – The Parlay betting system is (nearly) the opposite of the Martingale. What you do here is setup a spread, say, from $10 to $100. Starting at $10, every time that you win, you will double your bet. Once you lose, you reset back to $0. Once you hit the $100 mark you'll take your winnings and reset back to $10. The idea here is to take advantage of hot streaks while minimizing your losses and the possibility of losing the money earned during said hot streak.
D'alembert Method – This is for multiple unit bets. If you win you decrease your bet by a unit, and if you lose you increase your bet by a unit.
Visit our blackjack betting systems page if you'd like (much) more information on the topic. This strategy isn't necessary for a good time but it certainly helps me enjoy blackjack.