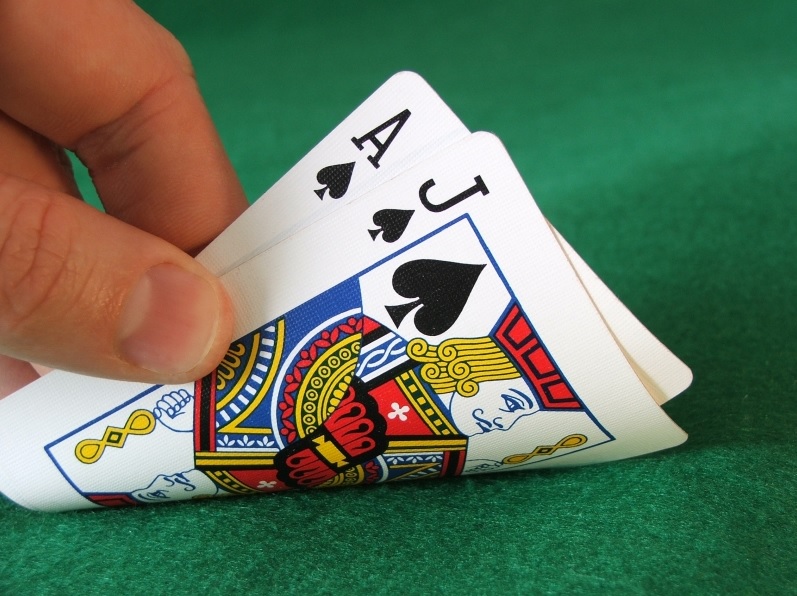 Las Vegas is different things to different people. The Vegas Strip is known for its mega casino-resorts. This part of Las Vegas is where you'll find the luxury casinos, Michelin rated restaurants, huge nightclubs, luxurious spas, and big-name entertainment. There's one thing noticeably missing from the Vegas Strip – great affordable gambling. This week we highlighted the best blackjack games under $25 for tourists looking for the best games in the area.
Things change once you leave the Vegas Strip. Sure there are luxury resorts but they're a little less over the top and aren't home to as many amenities as the Vegas Strip. Gamblers that enjoy casino games with fair odds often look to casinos away from the glitz and glam.
Many tourists that started visiting Las Vegas when gambling was king, have migrated downtown. Plenty will stay and play in downtown Las Vegas while others will stay on the Vegas Strip and visit downtown Las Vegas for great affordable gambling.
Great Blackjack in Downtown Las Vegas
Downtown Las Vegas is often called "Old Vegas." Most of the casinos are older and more modest than those on the Vegas Strip. These properties don't have quite as many amenities. Downtown Las Vegas casinos are more modest so the owners have fewer expenses. This allows them the ability to keep prices lower. This goes for everything from hotel rooms to drinks and, of course, the casino.
What downtown Las Vegas casinos lack in amenities they make up for with great gambling. Not only is gambling better downtown but it's better – and affordable. Unlike the Vegas Strip, there are plenty of games with $5 and $10 minimum wagers in downtown Las Vegas.
Further, there are plenty of casinos with better craps and roulette odds than the Vegas Strip casinos. The video poker and slot machines return more to players on average than the big casinos in the tourist corridor. Blackjack is where the downtown Las Vegas really shines. Many casinos offer favorable blackjack rules.
Unlike the Vegas Strip, almost every casino in downtown Las Vegas offers 3:2 blackjack under $25. In fact, downtown Las Vegas casinos have almost as many good blackjack games in less than half the casinos as the Vegas Strip. $25 blackjack players are high rollers and can often play the same games but in semi-private rooms.
Best Downtown Las Vegas Blackjack Games
The annual Las Vegas blackjack survey was recently released. Not only is the information useful for finding the best affordable blackjack on the Vegas Strip but the research offers similar information for downtown Las Vegas casinos. Let's take a look at the best blackjack games under $25 in downtown Las Vegas.
House Edge: 0.30%
El Cortez – 9 tables
House Edge: 0.46%
El Cortez – 2 tables
House edge: 0.48
Downtown Grand – 5 tables
House edge: 0.55%
Golden Nugget – 6 tables
House edge: 0.60%
California – 13 tables
Fremont – 10 tables
Main Street Station – 10 tables
House edge: 0.64%
The D – 8 tables
El Cortez – 2 tables
Golden Gate – 12 tables
Plaza – 8 tables
House edge: 0.78%
California – 2 tables
Fremont – 4 tables
Worst Blackjack Games In Downtown Las Vegas
Unfortunately, it seems as though there are more bad blackjack games in downtown Las Vegas than in previous years. Once again, Binion's and 4 Queens lead the way with unplayable blackjack games. Both offer way too many 6:5 blackjack games.
Additionally, the owner of the two properties took the bad blackjack games to an even worse level. Both casinos (and the Golden Nugget) are offering 3:2 blackjack…with a mandatory "Bonus Spin" side bet. These are among the worst blackjack games in Las Vegas.
According to this year's downtown Las Vegas blackjack survey 4 Queens has three Bonus Spin Tables while Binion's has another table. The house edge in this game is a whopping 4.4%. The Golden Nugget has four Bonus Spin tables with an even larger house edge of 5.5%.
This game is designed to attract tourists looking for a cheap $5 blackjack game. These casino guests most likely aren't aware of how much the house edge changes by making the side bet mandatory.