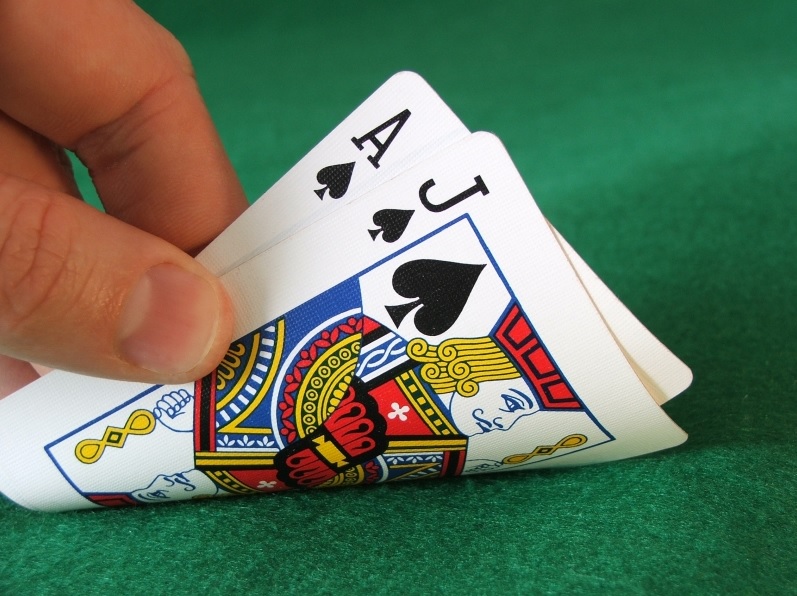 One of the best deals in blackjack can be found in downtown Las Vegas. Casinos in Nevada continue to reopen with limited capacity. We've detailed social distancing at blackjack games since before Nevada casinos closed in the middle of March. Having a limited number of players at each table has its issues for players and casino operators alike.
The Deal
Before diving into some of the economics of table games for casinos we'll first share the current deal being offered to table game players at two downtown Las Vegas casinos. Like all casinos in Nevada, The D and Golden Gate casinos are dealing cards to only 3 blackjack players at the most.
These casinos are allowing guests to play two hands of blackjack at once for the same minimum wager. Casinos typically make the player double the minimum when using more than one space at the table.
Since the number of players allowed at the table is limited, these casinos decided to skip the upcharge. This isn't available at all other Las Vegas casinos.
Blackjack rules at The D and Golden Gate
The blackjack rules at The D and Golden Gate are pretty fair. The casino offers blackjack games with a house edge of 0.64% when playing with perfect basic strategy. These games are among the best blackjack games under $25 in downtown Las Vegas. Note, some games might have a continuous shuffle machine instead of a shoe.
According to the downtown Las Vegas blackjack survey, the games have the following rules:
Players may double on any two cards
A player may double after splitting
Players may not resplit aces
Surrender is not allowed
According to Vegas Advantage, the minimum bet at the Golden Gate is $10. Playing two hands at once at the Golden Gate will require $20 wagered at once. The minimum bet on blackjack at The D is $15. Playing two hands at once at The D will require $30 wagered at once.
The offer extends to the high limit table games as well for anyone looking to get down more on a game with a relatively low house edge. High limits blackjack games at either casino can be as low as $25 at either casino.
The financial implication of three-player blackjack for casinos
There are more blackjack tables in casinos than any other game. The financial implication of three-player blackjack for casino operators can be stark. The best blackjack games have a small house edge for casinos. Even the 6:5 blackjack games with a higher house edge won't make as much revenue for the casinos.
Lower limits and fewer positions at each table will make blackjack less profitable than ever. Increasing the number of hands in play should help these casinos generate more money. Vegas Advantage did the math on how much revenue a casino will collect based on the number of players if you're curious.
The revenue generated from blackjack has to pay for dealers and fixed expenses. Dealer pay includes salary, benefits, and payroll taxes. Fixed expenses include everything from electric bills to mortgage costs.
This is nothing new but having fewer positions at each table at lower limits will put a strain on casinos until social distancing rules allow for more players. These expenses are one of the reasons we see casinos adding more electronic blackjack table games.
In the meantime, enjoy playing two hands at the same time for the same minimum bet when you visit The D and Golden Gate casinos in downtown Las Vegas. This won't be available forever.