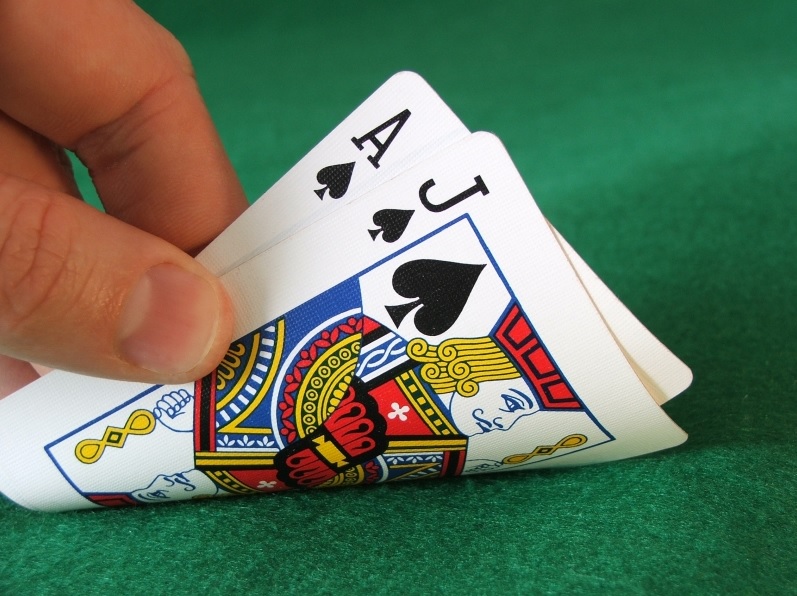 The quantum strategy for blackjack is not for the passive player. Heck, it might even be useless for a card counter with a deep understanding of blackjack games. However, a new blackjack strategy doesn't come along often so it makes sense to look at new ideas.
This research was done in part by students at the Massachusetts Institute of Technology (MIT). The study sets out to show if the quantum effects of entanglement could give blackjack players more of an edge against a casino. The change to the house edge would be small – but it's still an advantage for the player.
What Is Quantum Blackjack?
Researchers wrote a paper called "Quantum blackjack: Advantages offered by quantum strategies in communication-limited games". Here's the pitch from the authors:
We examine the advantages that quantum strategies afford in communication-limited games. Inspired by the card game blackjack, we focus on cooperative, two-party sequential games in which a single classical bit of communication is allowed from the player who moves first to the player who moves second. Within this setting, we explore the usage of quantum entanglement between the players and find analytic and numerical conditions for quantum advantage over classical strategies. Using these conditions, we study a family of blackjack-type games with varying numbers of card types, and find a range of parameters where quantum advantage is achieved.
In layman's terms, the authors researched whether or not blackjack players could gain an advantage in blackjack by communicating more often. In brief, the answer is yes. However, the process to get this result is a bit more involved.
MIT and card counting should sound familiar. This college is where the story for the book "Bringing Down The House" and movie "21" was based on.
Quantum Blackjack Strategy In Action
The research was designed to see if the effects of quantum entanglement could give blackjack players even more of an edge than just counting cards. The results showed that, in theory, this strategy could give the player a very small additional edge against the casino.
The paper describes a scenario in which two cooperating players can better coordinate their strategy better by using a quantumly entangled system. In theory, this kind of communication is another step forward for a duo of card counters.
Science Daily shares some insight from one of the authors on the results:
It's pretty small in terms of the actual magnitude of the expected quantum advantage," says first author Joseph Lin, a former graduate student at MIT. "But if you imagine the players are extremely rich, and the deck is really low in number, so that every card counts, these small advantages can be big. The exciting result is that there's some advantage to quantum communication, regardless of how small it is.
Science Daily has a much more in-depth review of the research. We'd share more specifics about the research if there was a greater advantage to the player. While this is interesting it isn't groundbreaking.