Virginia gamblers will have four locations to play blackjack without leaving the state in just a couple of years. There's currently only one temporary casino in the Old Dominion State. There are more full-service casinos in the pipeline for Virginia.
The first full-time temporary casino in Virginia opened this summer in Bristol. There's obviously demand to gamble in Virginia as people waited more than an hour to play blackjack games and more in the temporary Hard Rock Bristol casino.
This temporary casino offers more than some finished casinos offer guests. This temporary casino for Hard Rock Bristol has 870 slot machines and 21 table games. The company even brought in some of the music memorabilia that will be inside the permanent Hard Rock Bristol when it opens in a couple of years.
This is just the beginning of casinos coming to Virginia. There will be at least four Las Vegas-style casino resorts opening over the next couple of years.
A casino in Portsmouth is on schedule to open in 2023. The full-time casinos in Bristol, Danville, and Norfolk are on schedule to open in 2024.
It's possible there could be more casinos coming to Virginia. We'll just stick with the casinos we know are opening for the time being.
Rivers Casino Portsmouth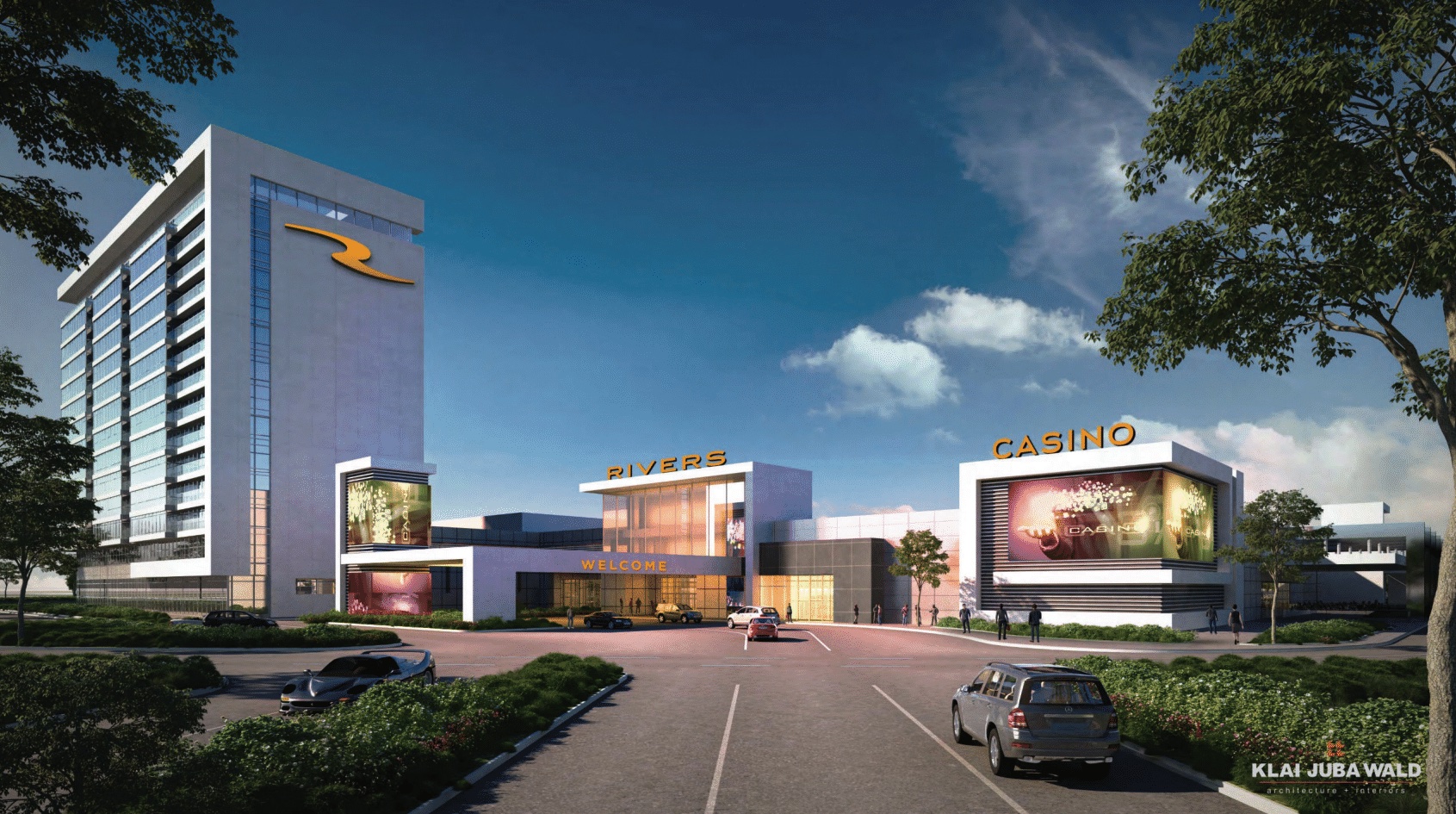 Rivers Casino Portsmouth is currently under construction and will be the first full-time and full-service casino in Virginia next year. The property plans to open during the first quarter of 2023. In other words, this casino will open in Jan., Feb., or March next year.
This 450,000-square-foot state-of-the-art gaming floor will offer 2,500 slot machines, table games, and a poker room. Additionally, the casino floor will have separate high-limit areas as well as a sports betting lounge for gamblers.
There are plans to offer craps, roulette, and blackjack games on the main gaming floor when the property opens next year.
Hard Rock Bristol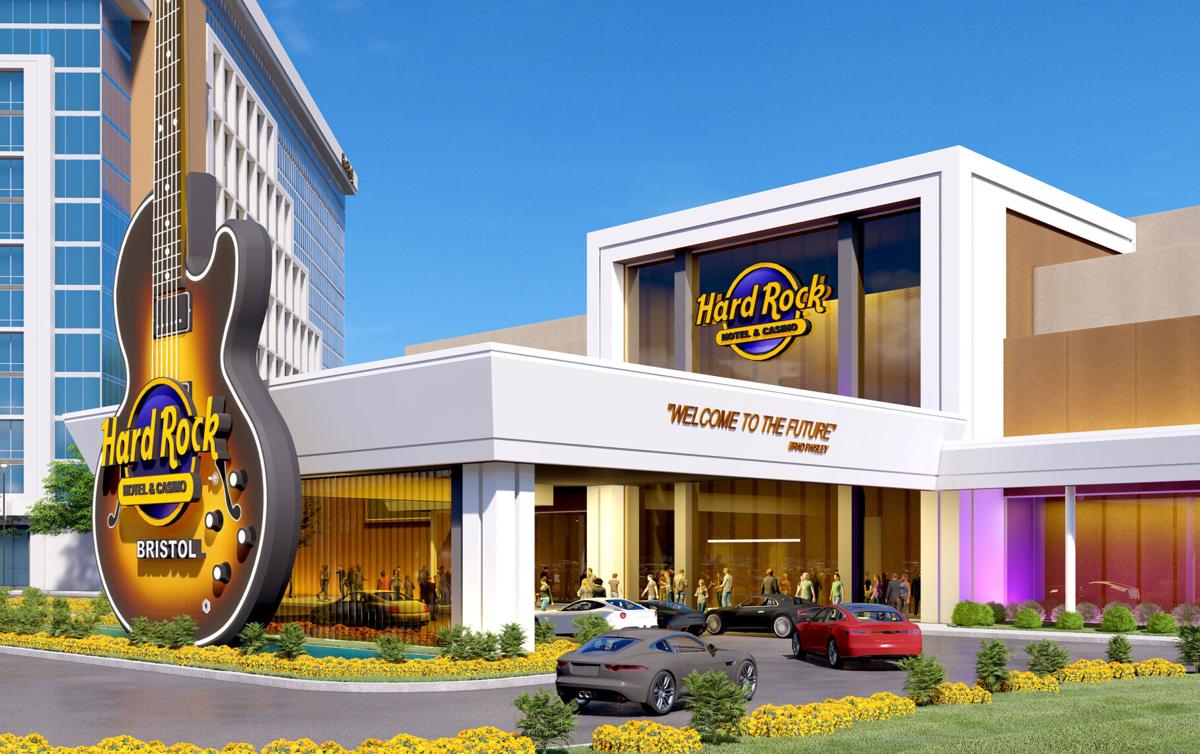 The temporary casino in Bristol, VA features more than 870 slot machines, 21 table games, and a Hard Rock Sportsbook for gamblers. The property also has three restaurants and live music. This is huge for a temporary casino.
Hard Rock Bristol has a $400 million budget and is on schedule to open during the summer of 2024. Upon completion, the full-time Hard Rock Bristol will have a 90,000-square-foot gaming floor with 2.700 slot machines, 100 table games, and a 25,000-square-foot sportsbook.
The property will also have a 750-room hotel with a spa and fitness center. There will also be indoor and outdoor entertainment venues.
Caesars Virginia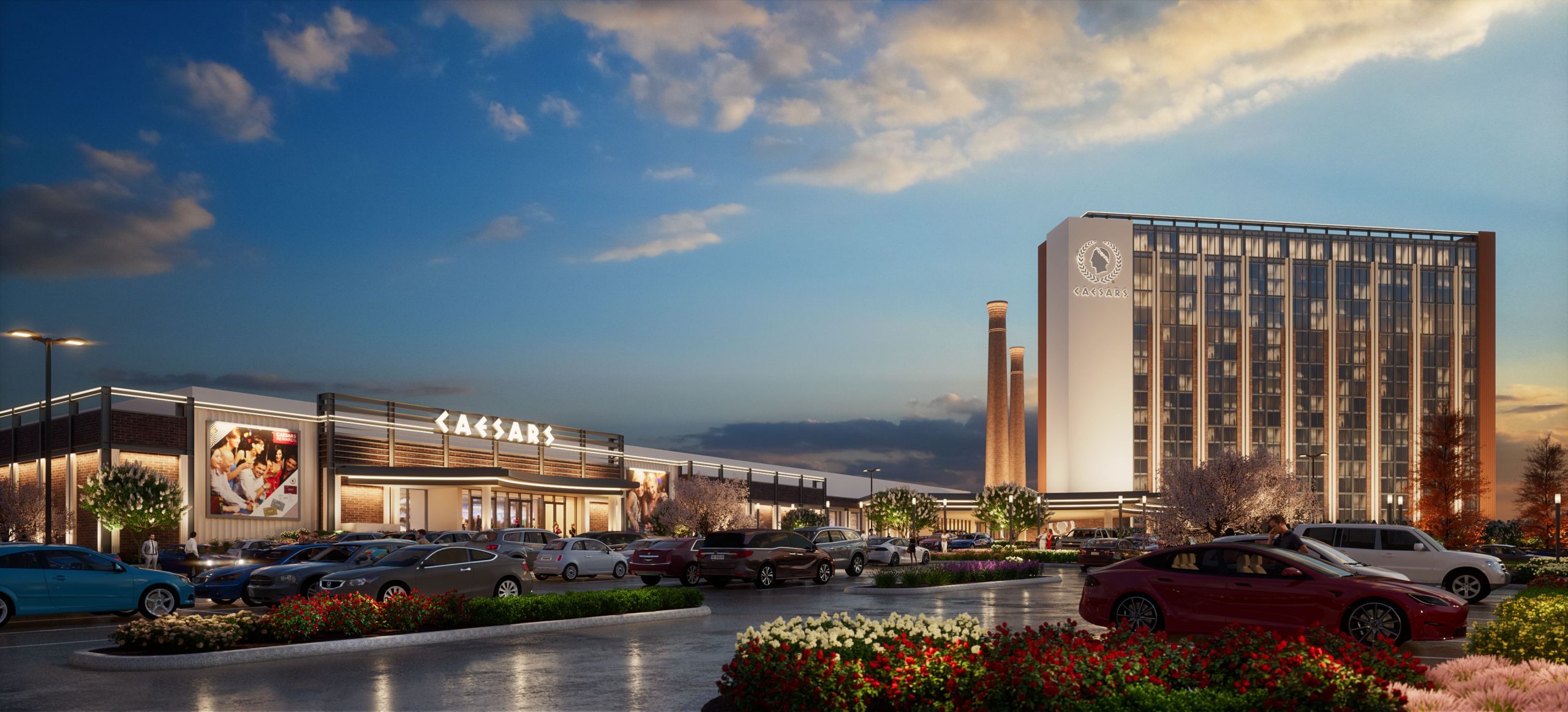 Caesars Virginia is under construction in Danville, VA. There will be a temporary casino opening in 2023 for eager customers until the full-time property opens in 2024.
When Caesars Virginia opens it will have a state-of-the-art casino floor, sportsbook, and World Series of Poker Room. The gaming floor will have 1,400 slot machines, 85 live table games, and 24 electronic table games. There will also be a separate 25-table poker room and a sportsbook.
Additionally, there will be a hotel with 500 rooms, a pool, a spa, and a fitness center. Altogether Caesars plans to spend $500 million on Caesars Virginia.
HeadWaters Resort & Casino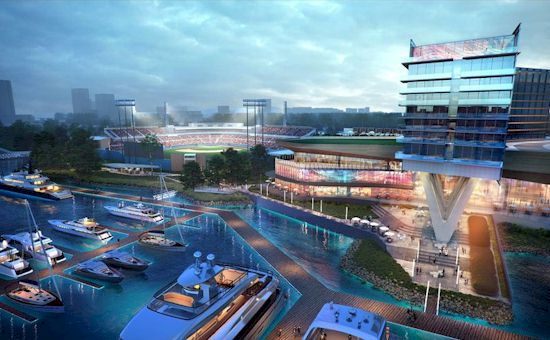 HeadWaters Resort & Casino in Norfolk, VA will open a temporary casino next year and a full-time property in 2024.
The full-time casino will be a massive property on more than 13 acres of land. HeadWaters Resort & Casino will have a casino floor with 3,000 slot machines and 150 table games.
In addition to the huge casino floor, the property will have a 300-room hotel, a spa and a rooftop pool, and more.