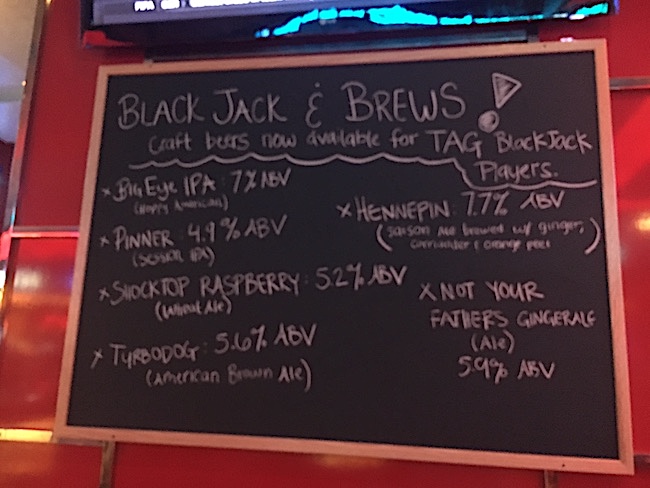 The Linq is across the street from Caesars Palace and has become a destination for many visitors to Las Vegas. The area used to be an alley in-between Flamingo and Imperial Palace. The promenade offers restaurants, bars, and shopping all leading to the High Roller observation wheel. The area is almost always crowded and lively with visitors of all ages having a good time.
The Linq also has a Hotel and Casino you may remember as the Imperial Palace. You'd never recognize the casino if you're a long time visitor to Las Vegas. The Linq offers a gambling experience for a variety of guests by segmenting the casino floor and offering different experiences.
You'll find a party atmosphere with beer pong, live music, and traditional casino gambling in the O'Sheas section of the casino. The gaming area at the 3535 Lounge offers a DJ, go-go dancing, great cocktails (What-A-Pear is my favorite), and of course traditional casino gambling. This area is loud (AF) and a party for anyone that's gambling or just lounging around.
The main casino area near the front desk offers the largest gambling space in the casino. You can play just about any game in this area. It's in a weird spot because depending on where and when you visit and sit you might hear music from O'Sheas or 3535, overhead speakers, or all three. This area can be a bit disorienting if you're paying too much attention to the music.
TAG Sports Bar And Lounge
My favorite part of The Linq is TAG sports bar and lounge. This area has offered a variety of games since opening. The two constants at TAG have always been video poker at the bar and a great beer selection. They have over 100 beers from micro, international, and mainstream breweries.
The best part about this bar is that many of the beers are complimentary when playing video poker. Between the knowledgeable staff, the great beer selection, and the complimentary beer this has become a go-to destination for beer drinkers on the Vegas Strip.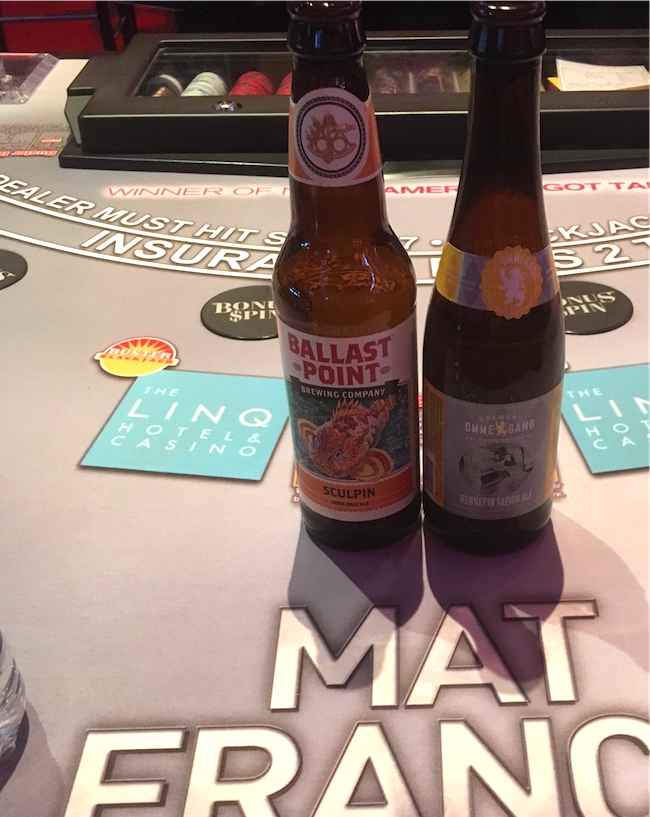 The Linq recently shifted some of the blackjack tables around in the casino to create a new gaming pit at TAG. Some of the seating for guests was removed to make way for the Blackjack and Brews section. The new blackjack pit offers a select handful of craft and macro-craft (small breweries that were purchased by large beer companies) beer.
The new blackjack pit offers different beer options than you'll find at blackjack tables at most casinos. The minimum bet on my first visit was $5 but expect that to increase to $10 when more people play in this area. Like all other low limits blackjack at The Linq, this game pays 6:5 when you're dealt a natural blackjack. Other rules include dealers hitting on soft 17, doubling on any two cards, and double after splitting. This game is dealt from a shoe.
The house edge on this blackjack game is just under 2% when played with perfect basic strategy. While the blackjack rules aren't the best in Las Vegas, you won't find better $5 or $10 blackjack games on the Vegas Strip.
Here's a list of the best cheap blackjack you'll find in Las Vegas. You certainly don't have to settle for 6:5 blackjack. There are plenty of great blackjack games in downtown Las Vegas. This game might offer value if you don't want to leave the center Vegas Strip location and enjoy craft beer while playing blackjack.